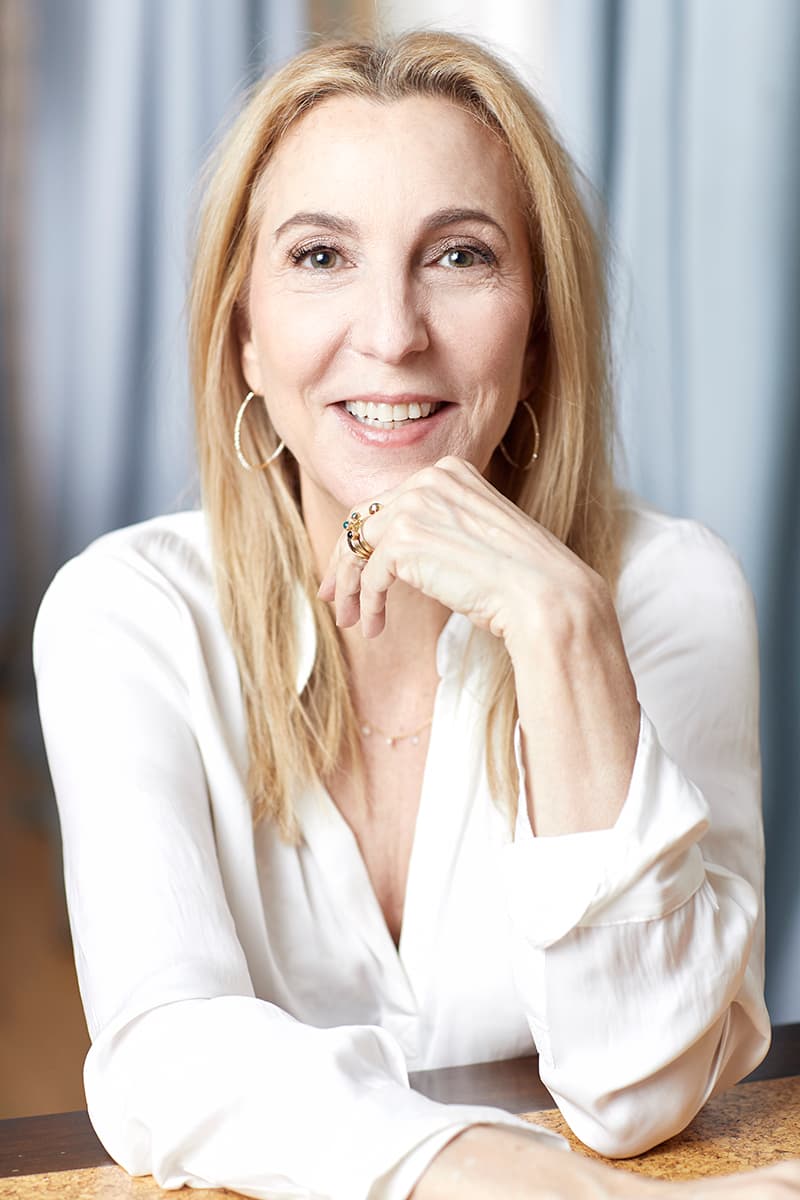 Susan Rockefeller is a passionate environmentalist with a lifelong mission to make our planet healthier and more abundant for all who share it. Having grown up spending time in nature, Susan pursued an undergraduate degree in Environmental Studies and, shortly after graduation, spent 3 years living with the Inuit in Alaska. During her time with the Inuit, Susan learned how learned first-hand how to live off of the land and to be in harmony with nature. She was enlightened by this experience and sought-out to inspire others to lessen their environmental footprint and to be more conscious of their impact. In 1992, Susan wrote the pioneering book "Green at Work: Finding a Business Career That Works for the Environment" which demonstrates how anything you do in life, you can do in a way that benefits the planet.
From there, Susan pursued the arts as her method of engaging broader audiences in her work to protect the environment. She went on to create award-winning documentaries on topics including: ocean conservation and sustainable agriculture. Her films including: Food For Thought, Food For Life, Striking a Chord, Making the Crooked Straight, Running Madness, Take Time, and Mission of Mermaids have aired on HBO, PBS, and the Discovery Channel. Susan has also launched several fine jewelry collections and brand collaborations that use message-inspired products to prompt conservation surrounding environmental issues. Her creative approach to conservation stems to from her personal mantra "Protect What is Precious." In embracing this mantra, Susan hopes that her work will inspire others to appreciate the wonders of the planet and to take action towards protecting it in their own lives.
Susan is a board member of Oceana and Stone Barns Center for Food and Agriculture, as well as sustainability advisor to globally renowned businesses and financial institutions. She blends her environmental knowledge and philanthropic experience to consult on sustainable business practices that bring value to the businesses without harming the planet or the end consumer. Through this work, Susan has curated a robust database of sustainable brands that embrace philanthropic objectives at their core. She strongly believes in the power of entrepreneurs to create change and advocates for the businesses that she believes drive environmentally-responsible innovation. Susan launched Musings to make this curated database accessible to her friends and colleagues. The bi-monthly newsletter and digital magazine offers insight into sustainable, toxin-free alternatives for consumer products and connects readers with businesses, brands, and institutions working to create a healthier, more sustainable, and ultimately better, world.